Released On 15th Aug 2021
Prioritising is a nightmare
I need to learn how to prioritise my workload/projects and also how to choose essential rather than pleasurable work first (not quite the right word but bear with me).
There are a few projects that are not quite finished and I find it difficult to leave them and get on with workshop samples which are far more important but I need an empty head to start something new so I can play and experiment. All I can see is the outstanding stuff that I have so nearly finished - one of these is Susan Smith's Block of the Month (from @notjuzahuswife on instagram) which I have loved doing over the second half of lockdown and all it needs is joining together and 108 half square triangles to complete it. All of the quilt has been stitched by hand so not just a case of quickly running through the machine plus its small blocks that all need to be positioned and stitched. The pattern is called "A Curious Journey" if you like hand stitching this is lovely quilt to do - my pile of blocks waiting to be stitched together.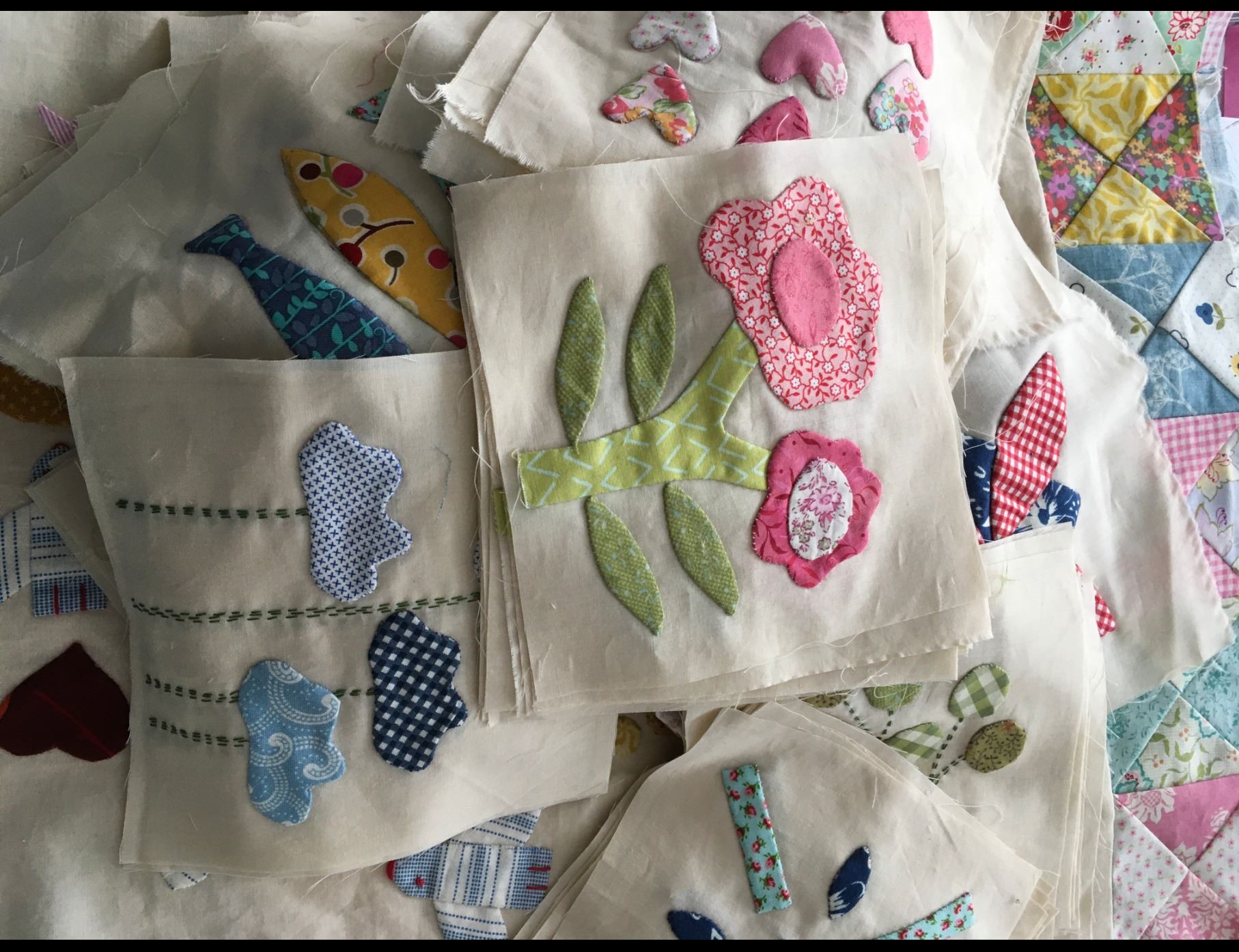 The other project is this Ruby May quilt which I found at the bottom of the ironing basket a few days ago - this is obviously the best place to store bits and pieces as it's somewhere I rarely visit and forget about them. This is a pattern by Cutting Cloth in Australia and another hand stitched project . All it needs is the binding and the crochet trim.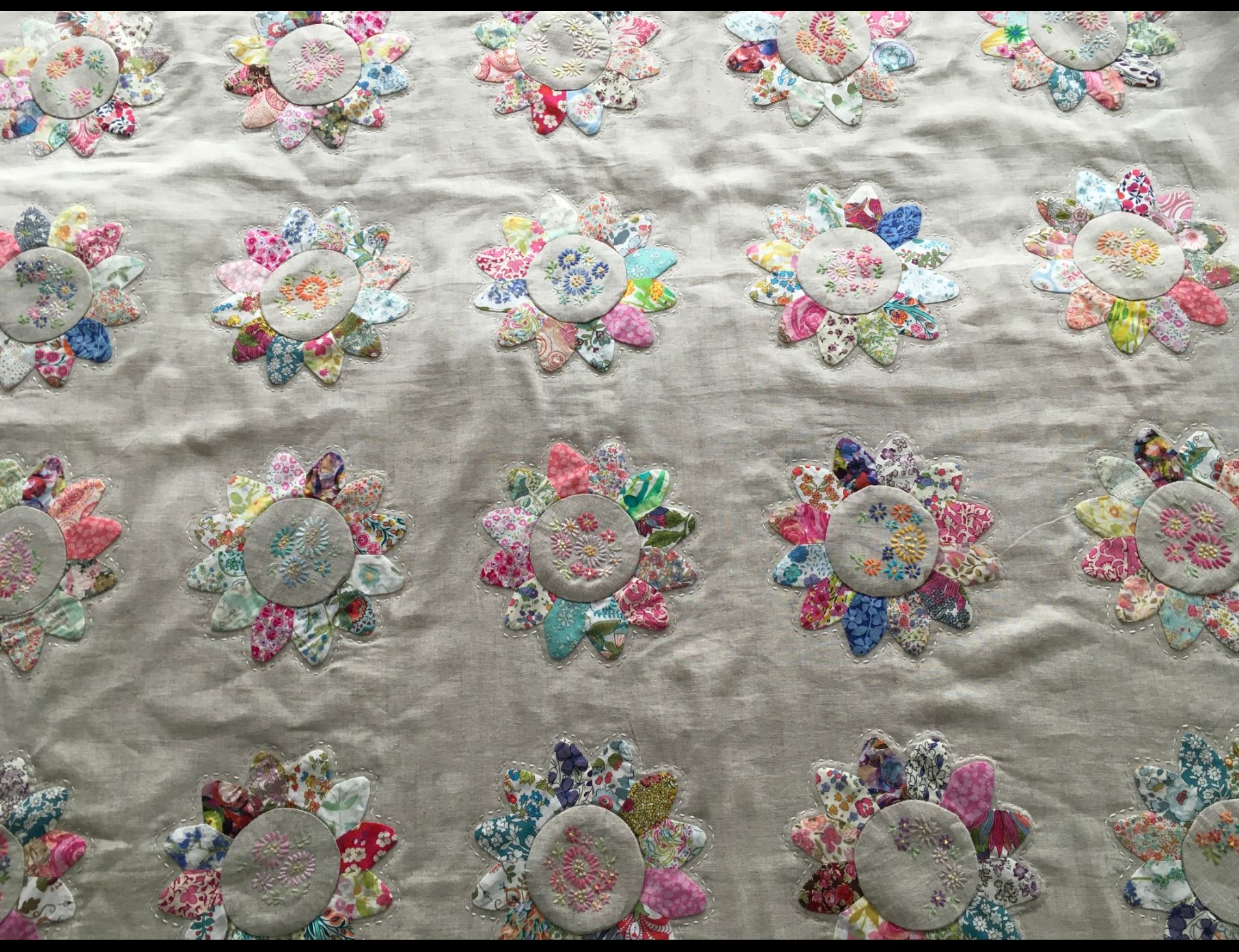 I am also in the process of finishing off some workshop samples (between finishing the above) the first one is Wool and Embroidery on the 11th September, by the time you read this there will be actual information on the website. Have one sample done and the second waiting for me to put down everything else and get on with it so will show as soon as finished. This is a mixture of scrap fabric, embroidery and wool - I have used wool fabric produced locally at Fox Brothers in Wellington as it feels amazing. Have also mixed in some wool felt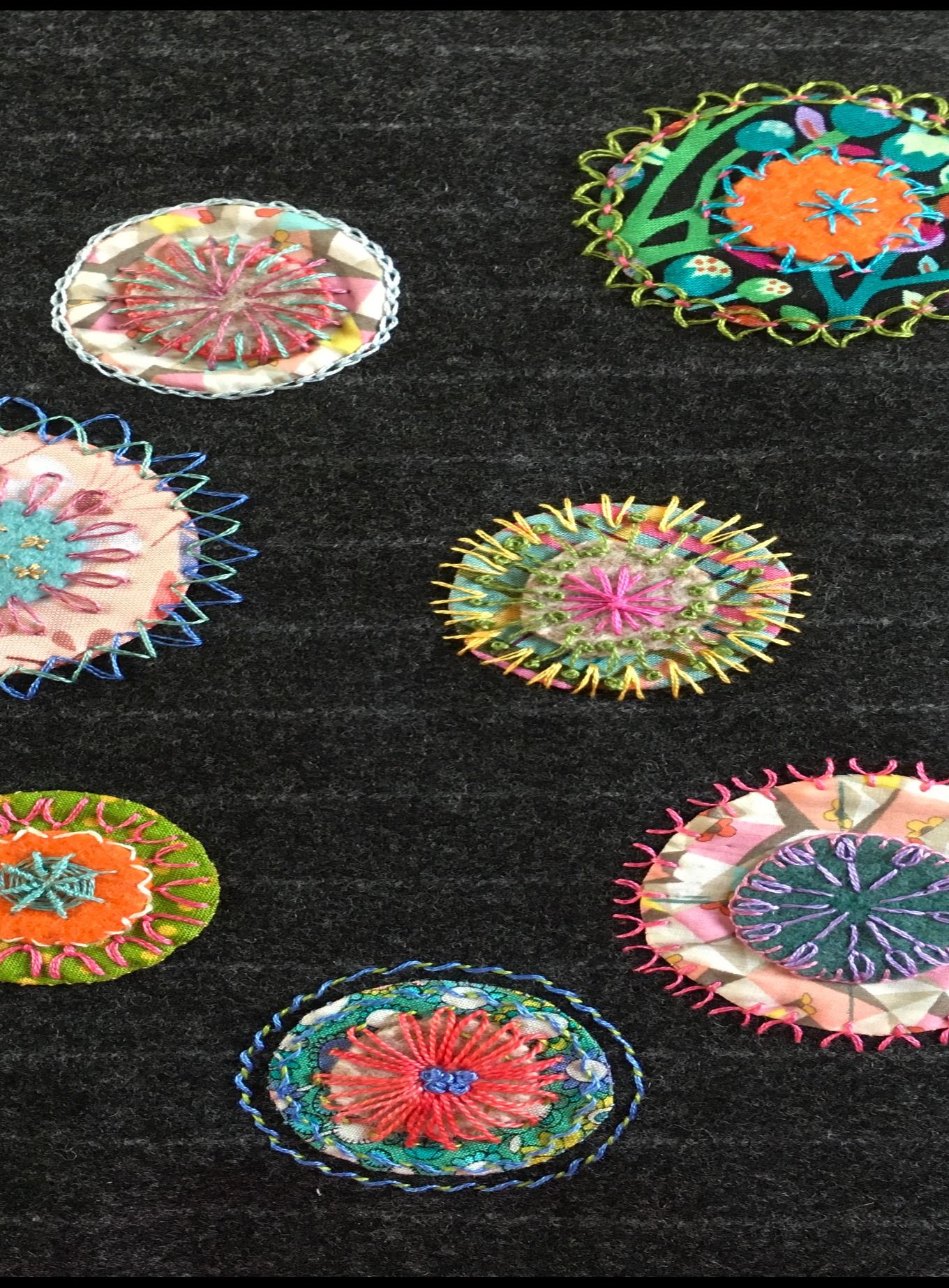 My next project is scrap baskets/table mats and then onto the Christmas workshop - eek. This year is rushing by.
Talking of the C word I have already received some fabric - I ordered these particular bolts as they were different, not the normal reindeer etc. I think the dogs and cats look really fed up which made me smile as I once tried to put a hat and glasses on our old dog but she absolutely hated it so didn't try again and these pets look like they feel the same. The foxes etc. are brilliant for fussy cutting.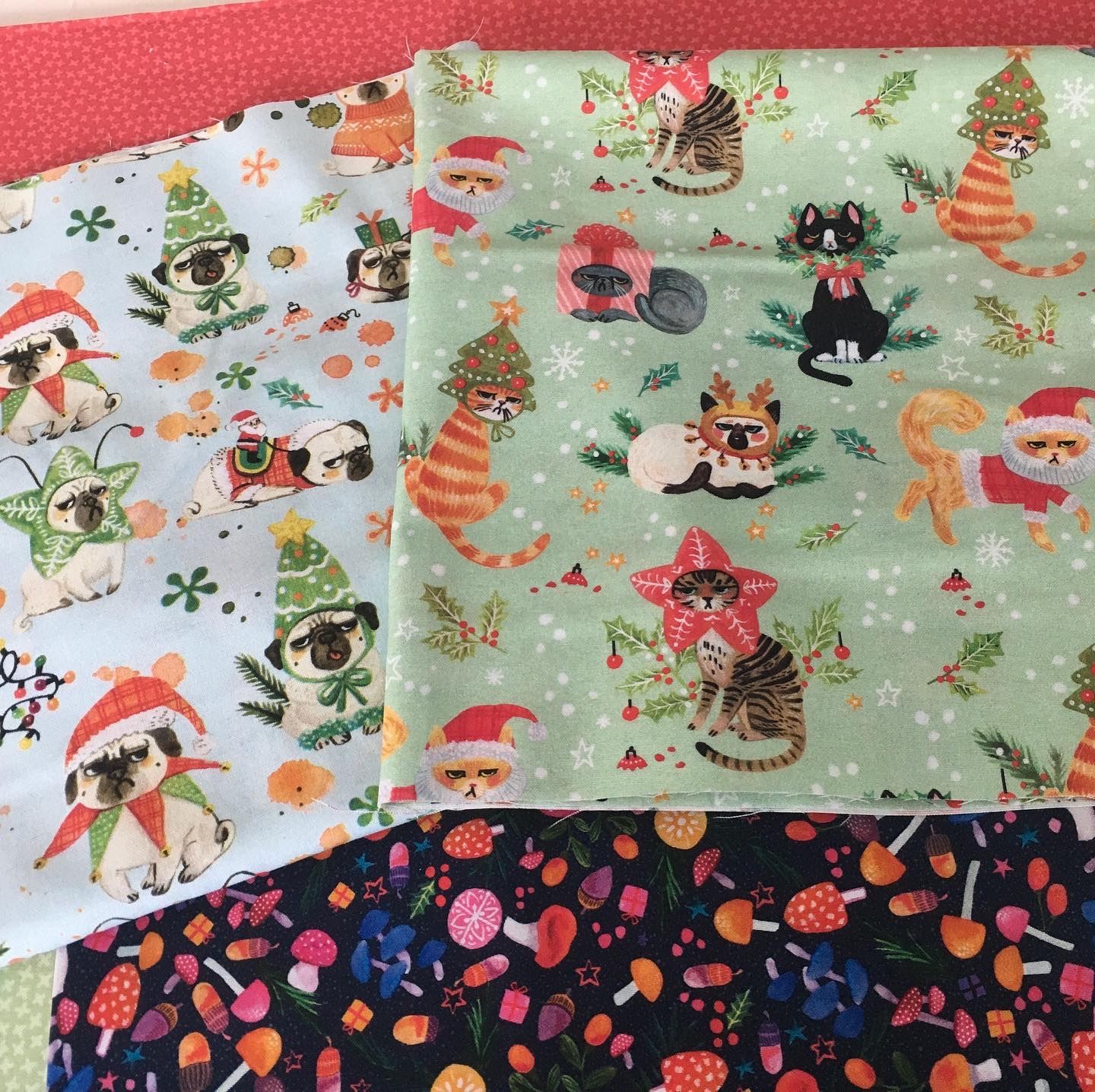 Finally the Maryland Nightfall range arrived from Moda which has shades of white, cream and black. I love the block prints of flowers and leaves - I plan to use the large pattern as a border on my next project (I will never learn) and have already fussy cut the circular patterns for yet another planned project.
Sorry for not blogging for quite a while, have now put a note in my diary in the hope that I won't forget in the future
Debby x