March News
Released On 29th Mar 2023
Luckily a had a prompt on the website to remind me to produce a newsletter, so here it is.
Because I have not put anything since the beginning of the year I thought I would just do a quick recap of what has happened.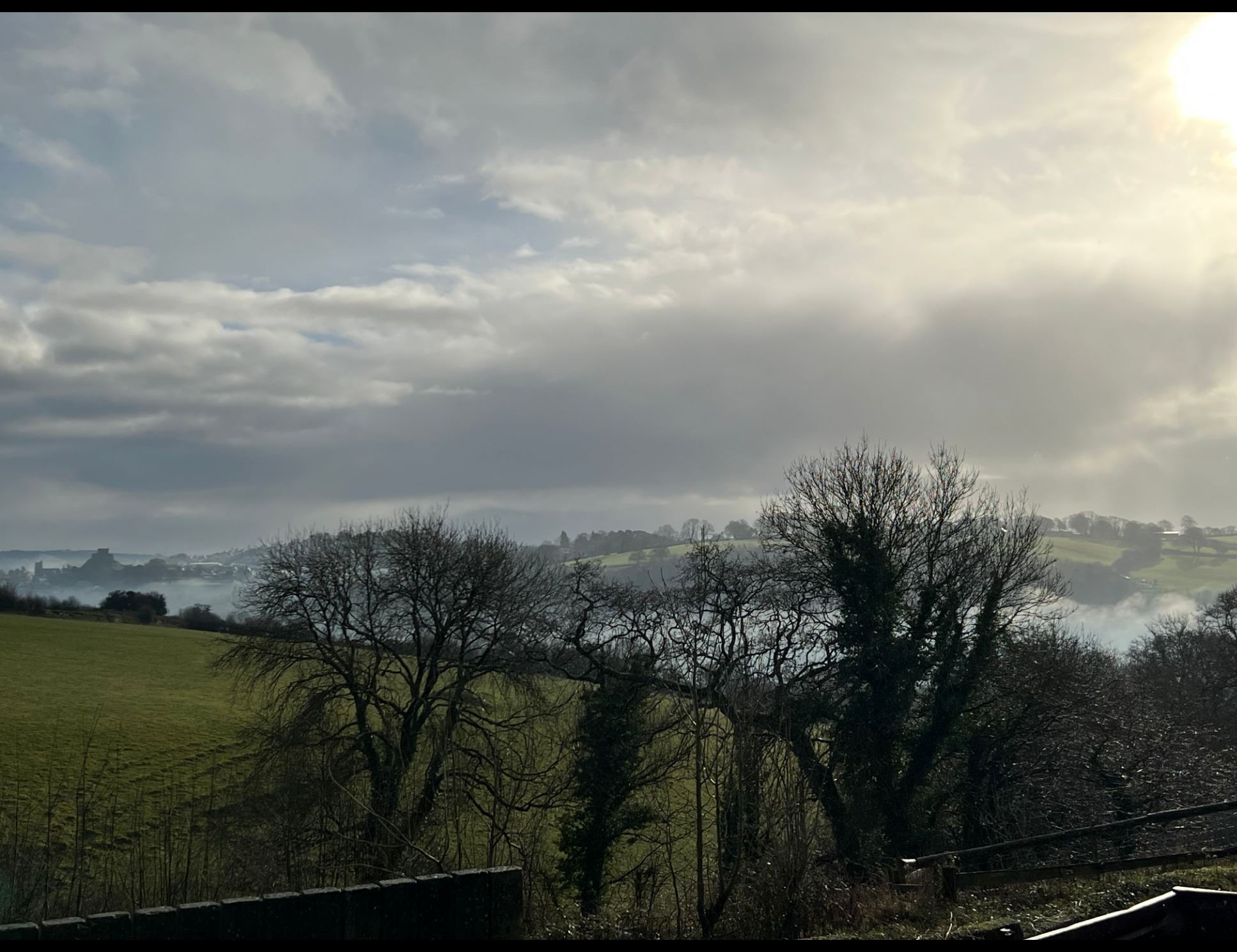 In January I usually go to Cowslip with a group of lovely friends and sew for a few days but this year we decided to go for a week. Prepping for this amount of time required thinking about, or just putting all my favourite fabrics in the car (just in case) which is what I did. Surprisingly my clothes took no time at all to organise. Also if you forget anything there is a shop which will definitely have what you are looking for. This is the view from our accommodation with Lisa at Goodmansleigh Farm where we all stayed, taken early in the morning with the mist still sitting in the valley below- sounds like a song although it wasn't early one morning because I would not have been awake, let alone up.
In February I visited the Trade Show at the NEC and dragged along my friend Shirley from @stitcherydo who was supposed to stop me spending too much money. Did order from the Sanderson Water Garden range which is quite subtle for me but the colours and designs were lovely and from Anna Maria Horner because she is bright, colourful and cheerful also another range called Flora Fun but I didn't take down the name of the designer so apologies, they are gorgeous though - also they won't arrive until late Summer but they are something to plan and look forward to.
During March I thought I would make a few Linus Quilts, actually only managed to complete one so far and it is a bit loud but if it cheers someone it's a good thing. I planned to make a straight forward log cabin but thought I would try different sized strips to see which I preferred. An organised pile became a mess and the strips were mixed up, so when I tried to put the blocks together they didn't quite fit properly. After laying on the floor to try and work out how to put it together I gave up and got out some graph paper. I thought this tip might be useful for those who, like me, can't cope when things don't go to plan.
I measured the blocks and put everything onto graph paper including the finished quilt size. Cut my blocks out and arranged on the graph paper until I was happy with the overall look, this meant I could work out the size of strips required to put the blocks together. I even included the small blocks which were made in error and are not really log cabin but they helped break up the big blocks. Finished quilt on the right, simple line quilting as it is quick and easy, also I am more of a hand quilter than a machine quilter.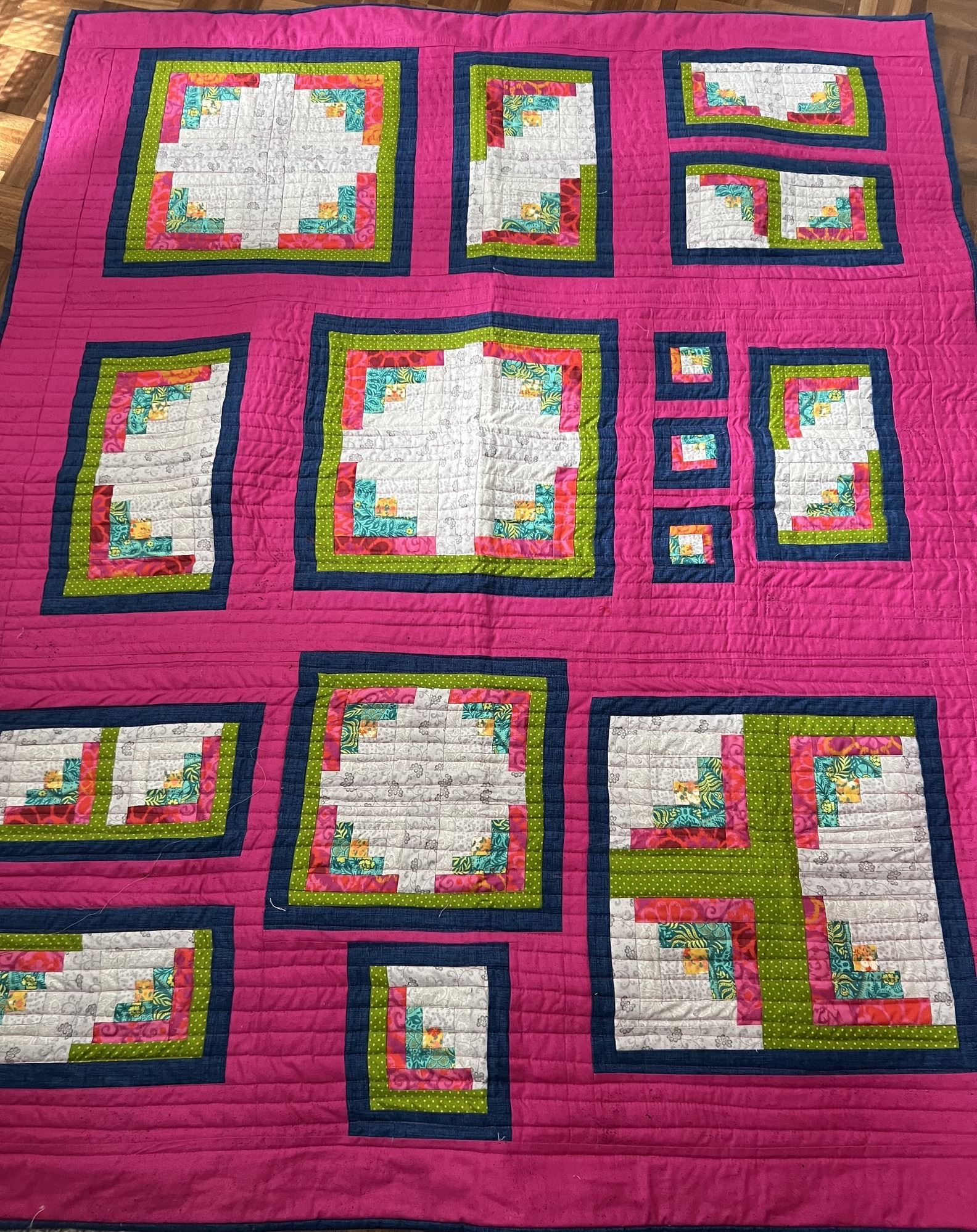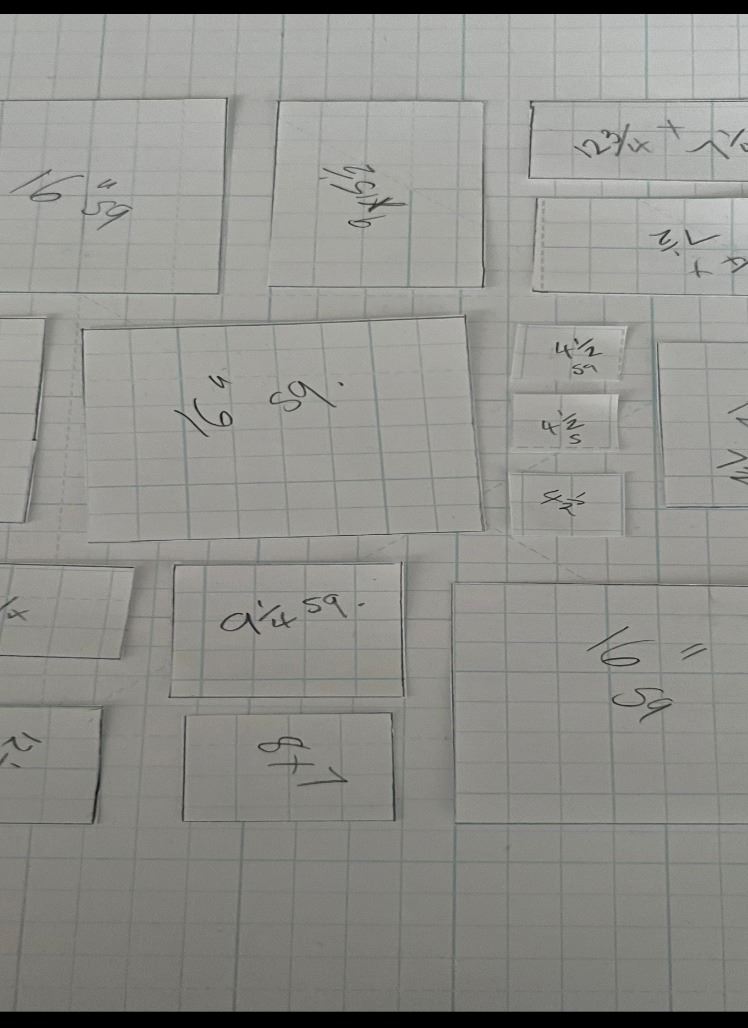 I hope this helps if you are struggling to put blocks together.
Finally, in May I will be holding another Fabric Sale at the local village hall and this year the Charity is
St. Margaret's Hospice - Saturday 13th May 10.30-2.30 so if you are in the area it would be lovely to see you. I am sure I will mention it a few more times beforehand.
Debby