Released On 4th Mar 2021
Looking Forward to June
At long last there is light at the end of the tunnel - It won't be long before we can all see each other again and look at what we have been making and (particularly in my case) finishing.
In February I attended a zoom workshop with Irene Blanck who is an Australian tutor and completed this block from her Matilda pattern, it was an early start for me and all the other European participants and a very late start for Irene ( 9pm over there). You can see more of her designs on focusonquilts.com.au
Open Days and Sewing Bees
Along with most shops I will be open for visiting on the 14th April and I look forward to talking, even if you are not listening or probably heard it before, apologies beforehand.
The next Open Day will be Friday 30th April which means that I now have to clear up my messy workspace, because people have not been able to visit I have just piled stuff everywhere and now it needs sorting or even better using.
I have already booked dates for the Sewing Bees and although they are not starting until June it gives me time to finish more work and prepare, as don't have Joan to think of things like milk (because I don't have it I presume no one else does) and ironing boards etc. To begin with I will need to have the names of people attending just to make sure we are not overcrowded but as the year goes on I am sure it will soon return to normal.
I Have had a few deliveries recently including these new fabrics from Riley Blake called Golden Aster which are very striking. I will have made something with this range of material by June! (which means I have to do it now)
Two bolts of material also arrived from Dena Designs - Adelaide Grove - featuring parakeets (look like budgies) in pink or blue. Birds are really popular at the moment.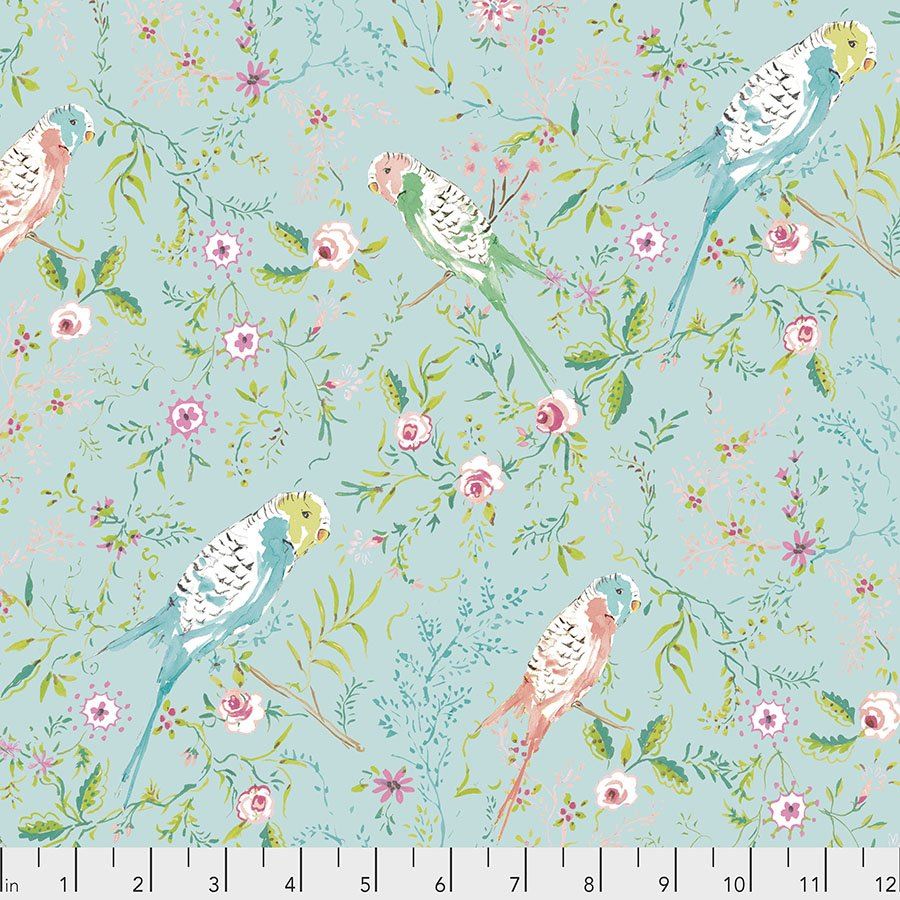 I hope you all have had a least one vaccine by the time you read this and by June we should have all had our second - there has to be some advantage to getting on a bit.
Look after yourselves
Debby