Busy Times
Released On 5th Oct 2023
Busy Times
The nights are drawing in and its perfect for spending more time inside sewing, soon it will be too cold to go out in the garden (for me anyway)
The last 6 months (well year really) have been slightly manic, sewing and the website have been sidelined unfortunately. I have spent the last week trying to remember how to upload fabric and how to find saved pictures. also sorted out an incredibly slow computer which is unsurprising when I saw how many huge downloads were on the system.
I donated a large amount of fabric to Quilts for Care Leavers (Q4CL) after the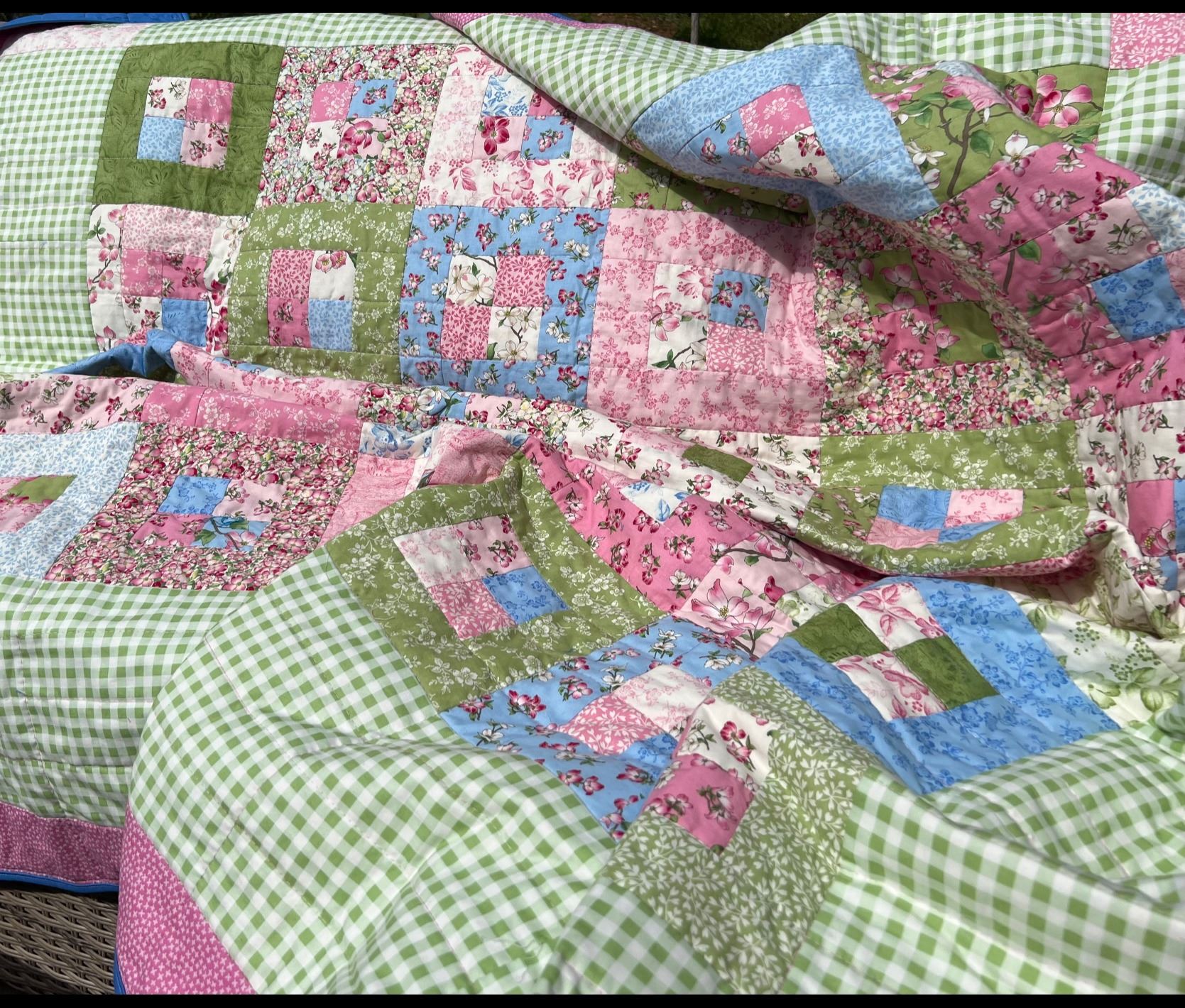 sale in June, this is such a good charity and it is worth having a look at their website as you can donate blocks rather than whole quilts if you are short on time. Profits from the sale went to St. Margaret's Hospice which I visited a few months ago and is an amazing place.
New fabric is now starting to arrive and I am looking forward to working with them.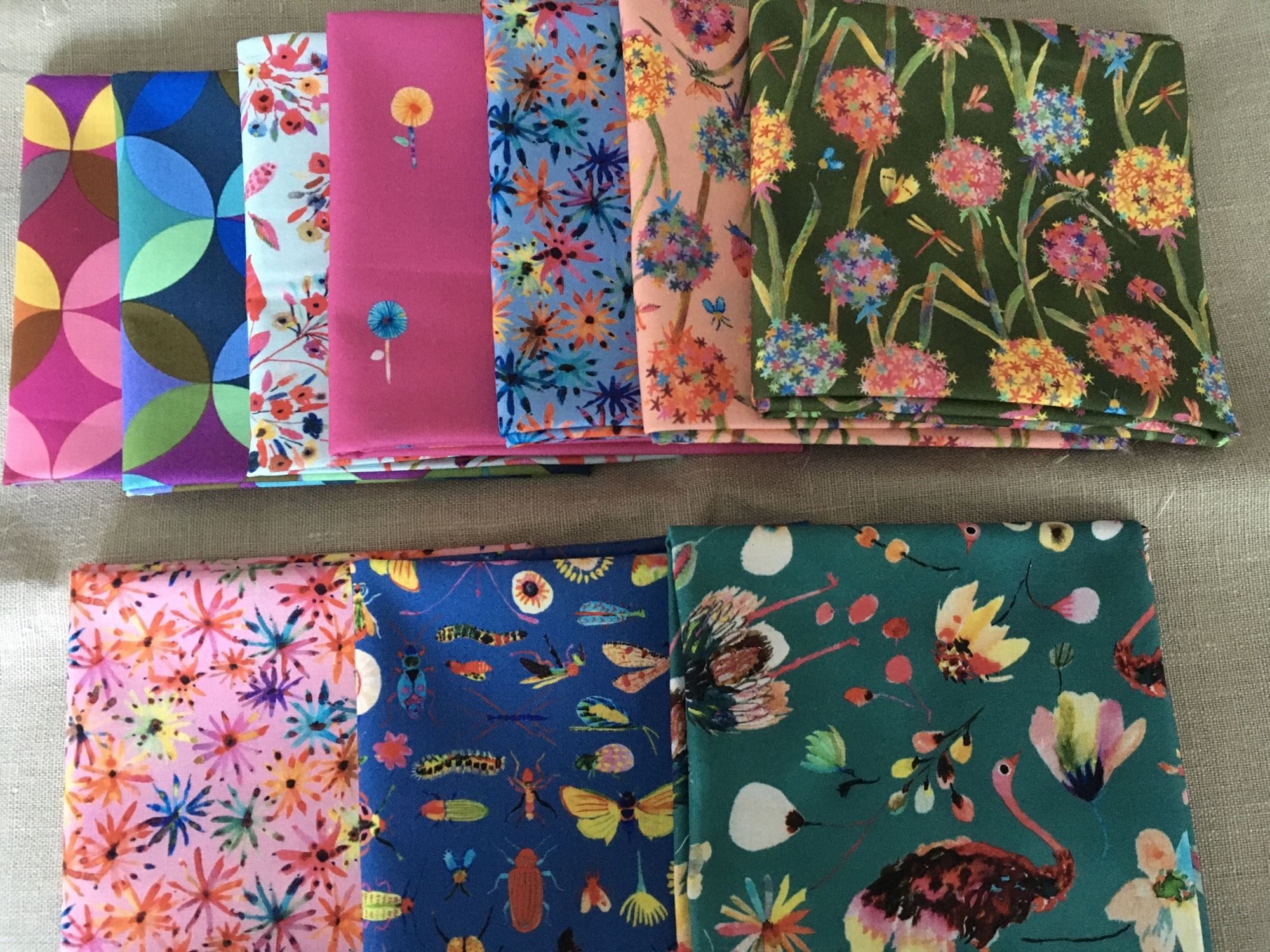 These are some of the Anna Maria - Freespirit and Flora & Fun range from Robert Kaufman. They are bright and interesting, featuring flower heads, insects and even an Ostrich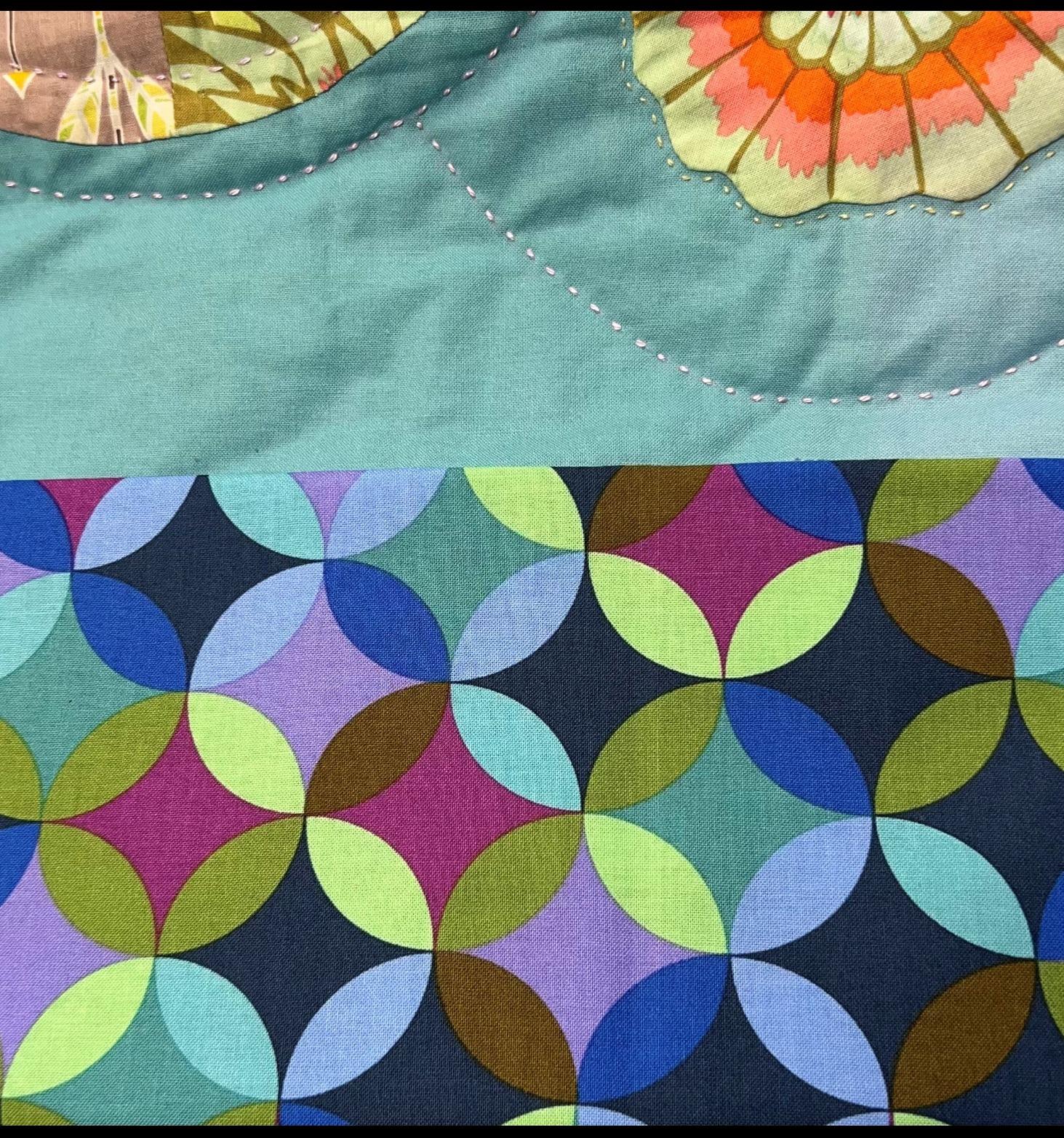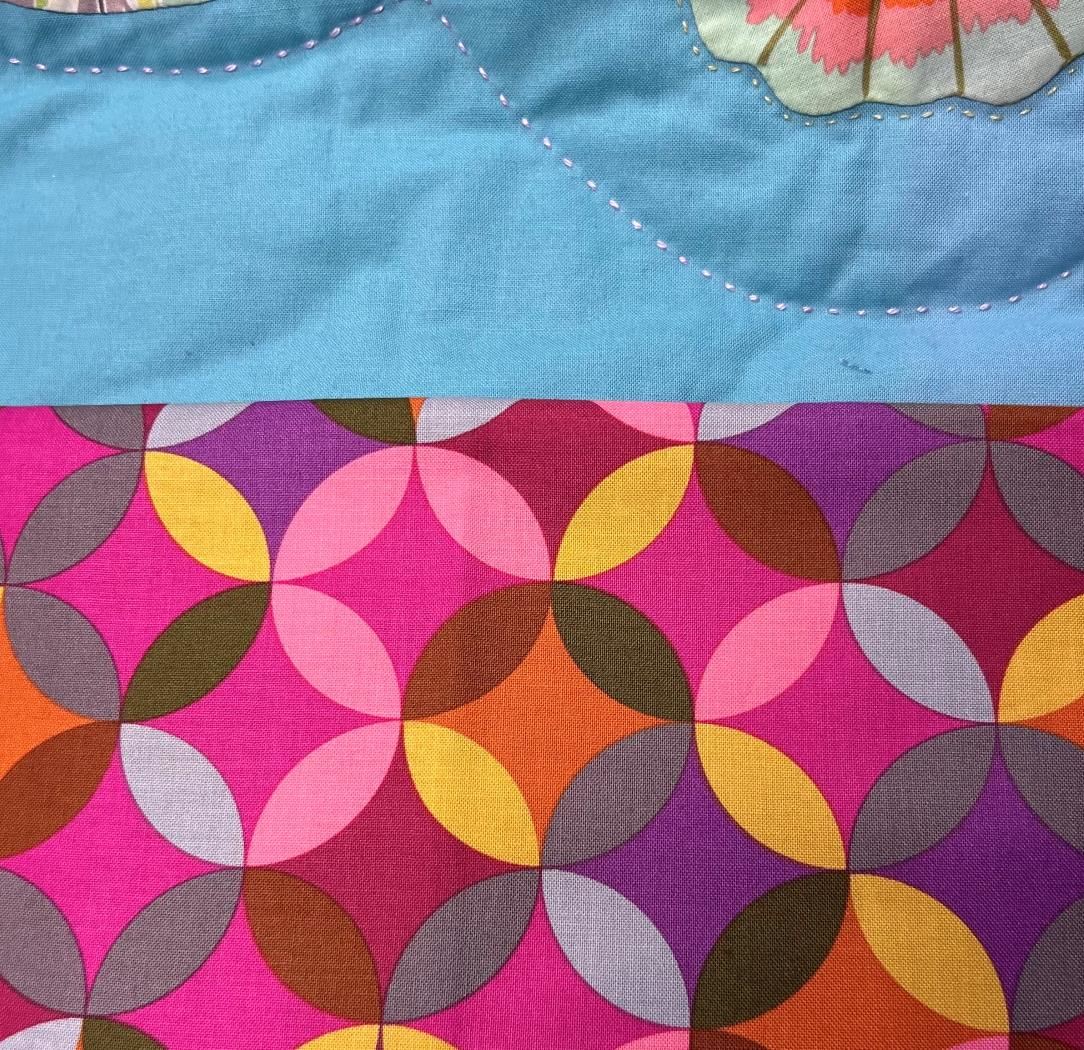 I think that the two Love Always fabrics from Anna Maria in pink or blue would make really good borders and it looks like you have done a lot more work than you really have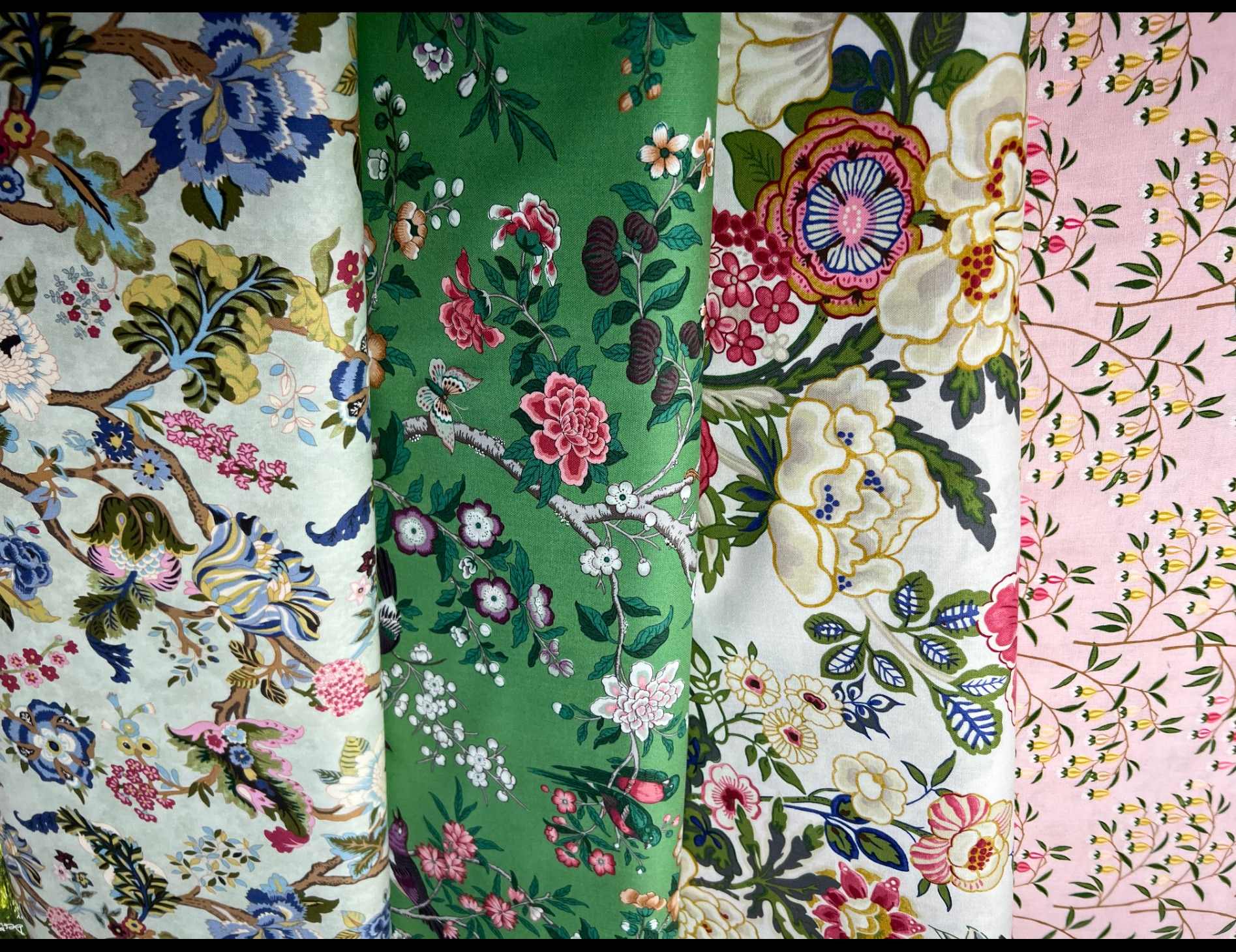 The Sanderson range called Water Garden is also beautiful in lovely soft colours.
New dates have been organised for next years Sewing Bee, I will put them on the site over the weekend.
Hope you all have a good October
Debbyxx